Solutions that Exceed Expectations
At Mike's Home Repair, we provide quick and dependable heating and cooling services to meet the various needs of our customers. Our teams of fully trained and qualified technicians repair both air conditioners and heat furnaces to help you beat the heat and cold.
In addition to repairs, we provide maintenance services to increase the life of air conditioners and heat furnaces. We also help our customers in finding suitable replacements for their old and defunct air conditioners and home furnaces. With our experience and expertise we help you make the most energy-efficient choices when it comes to your home's heating and cooling appliances.
We work with all kind of air conditioners and residential heat furnaces. Our experienced technicians can handle all types of air conditioning and heating problems, from a studio apartment's to a large independent home's.
We at Mike's Home Repair believe that no matter what your air conditioning or heating problems are, we have the solutions. We provide a comprehensive range of heating and cooling services in Ballantyne, Charlotte, Concord, and Huntersville and have an excellent track record. Here's a list of air conditioning and heating services that we offer:

Servicing of all kind of air conditioners, heat furnaces, and heat pumps. Our technicians undergo rigorous in-house training and only qualified professionals attend to services. At Mike's Home Repair we focus on exceeding our customer's expectations and not just meeting them. We provide prompt and quality-based services that take care of your air conditioning and heating needs, quickly and effectively.

At Mike's, we want to solve your heating and cooling problems for you. Our professionals can help repair your air conditioners and heating devices, and increase their performance, making them more cost-effective.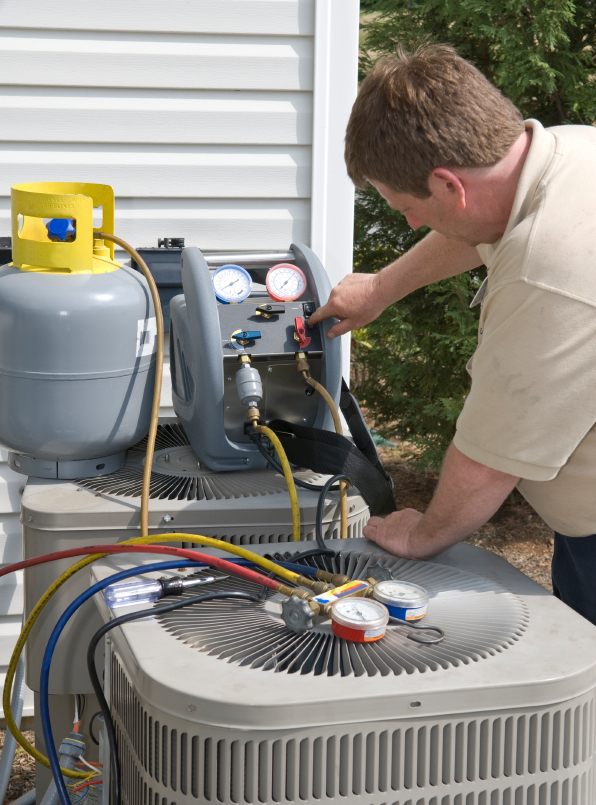 Our Approach to Maintenance of Air Conditioners and Heating Furnaces
In order to make everyone's life easier, we try to follow the below mentioned simple approach to maintain air conditioners and heating furnaces:
Use our past experience in handling a maintenance or repair situation.
Examine and analyze the situation at hand. We listen to you and come up with a solution that meets your needs.
We then verify our solution, and check if it aligns with your specifications and our planning.
By following this simple approach we ensure that you get great service every time. Call Mike's Home Repair today for your heating and cooling worries.