Professional Roof Repair
&

Replacement
At Mike's Home Repair, you will find the best solutions for your residential roofing needs. We have built a team of roofing experts, who have vast experience and knowledge in the field, to deliver roofing solutions to our customers.
Our professional crews have installed, maintained, and repaired roofs for high-rise commercial buildings, individual apartments, and independent homes. We are committed to helping the customers make an informed choice about their roofing needs. We pay a great deal of attention to your specifications, to ensure that all your requirements are satisfactorily met.
We consider ourselves as experts at providing roofing solutions. Here are a few points that should convince you about it:
We have developed smart and reliable techniques of our own, for improving the quality of your roof. In addition to providing excellent care to your roof, these techniques save you a lot of money and effort. With our approach of a thorough diagnosis of your roofing troubles, you can rest assured that you get the best roofing care. Besides the bill for it won't be inflated. We provide services for all kind of roofing troubles that you might be experiencing. So if it's a minor leak in the roof, or you need a whole new roof installed, Mike's Home Repair takes care of it all.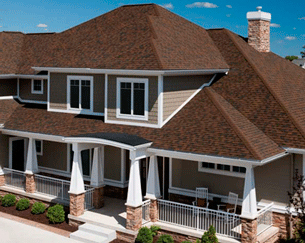 Need a Roof Replacement? Ways You Can Tell
The roof's age is one major factor that can help you decide if your roof needs some repair. With advancing age arises a need to repair, or even replace your home's roof. Here are a few signs to look out for:
Cracked, broken, or missing shingles
Gutters that are filled with shingle granules (this points to advanced decay)
Loose material around chimneys and pipes
Any signs of leakage
Skylight leakage
If your latest roof inspection revealed any of these points, you probably need roofing help. Call Mike's Home Repair and get the best roofing help. We provide services in Ballantyne, Charlotte, Concord, and Huntersville.